After struggling in vain to make room in our two car garage for a second car to park inside for the winter, my frustrated husband came inside and proclaimed, "I'm ready to move!"
I have been keeping an eye on Zillow for years, but with the rapid growth of Ideal Lending requiring lots of capital, I thought a move was still at least 6 months away. Well, I found a few potentials and we went to an open house the next day. And put in an offer. That is Ben for you- as we walked through the lovely home that was about 60k over the top of our range, he decided "Why not?!" He offered the realtor 20% below the asking price. Some research later indicated that it wasn't a horrible offer- the house was overpriced, as evidenced by its sitting on the market for over a year and recent comps.
Well, the homeowners unsurprisingly turned us down, but we had set up two more showings so were undeterred. The next home we saw wasn't a good fit. The price, the layout, the need for upgrades- it just wasn't a match. But the local realtor really sold us on the neighborhood and the ward. So when we walked down the street to the next home to look at we were hopeful. We were further primed by that home's realtor letting us know that the seller was highly motivated and willing to work with us on the price. Magic words!
Long story short- we recognized that a lot of upgrades were necessary, but so did the seller and the home was priced to sell. We walked through again with a contractor and got an estimate of what the work would cost (about 77k- YIKES!) and after much back-and-forth we formulated an offer. The seller agreed but it would need to be a short sale at our price so we went forward with submitting the offer to the bank. We are hoping to hear back soon and let the renovations begin!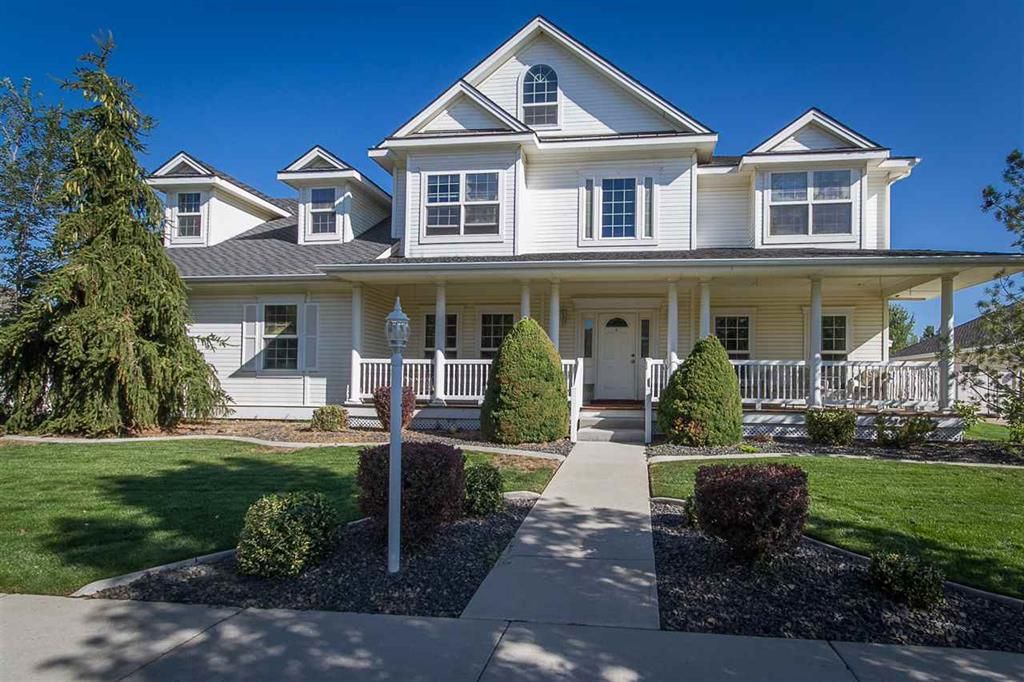 We are thinking a medium gray exterior paint with a more colorful door and brightening up the white trim. Too much gray with the roof? I love the idea of some large hydrangeas to replace those bushes on either side of the porch steps, but I haven't had much luck with those here in Idaho.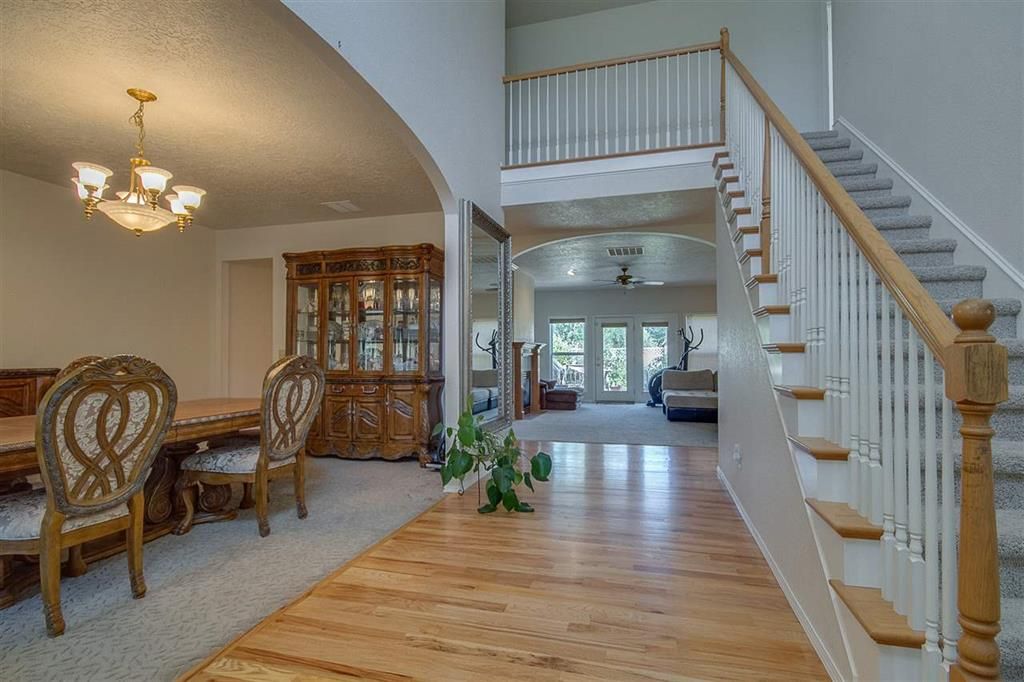 Picture medium to dark-tone, wide plank, hand scraped wood floors throughout the lower level and staining the baluster to match. I have some ideas for the dining room, but the first step will be adding some pretty trim.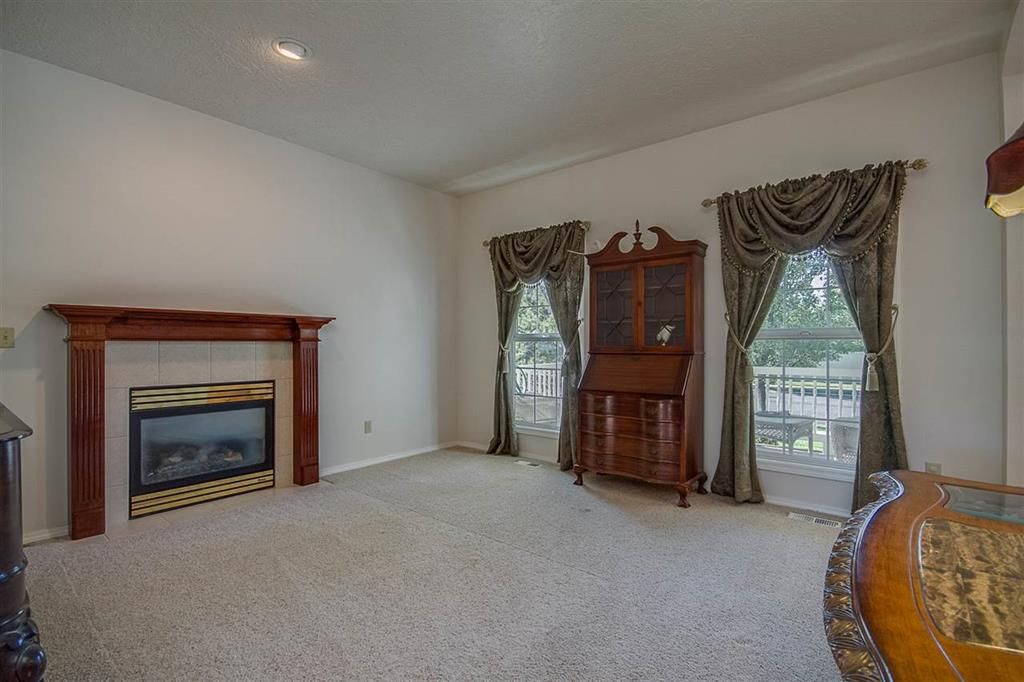 I'd like to make the front room more of a 'library' with lots of built in bookcases. That project will definitely have to wait though, in the meantime new flooring, trim, and upgrading the fireplace are all higher priority.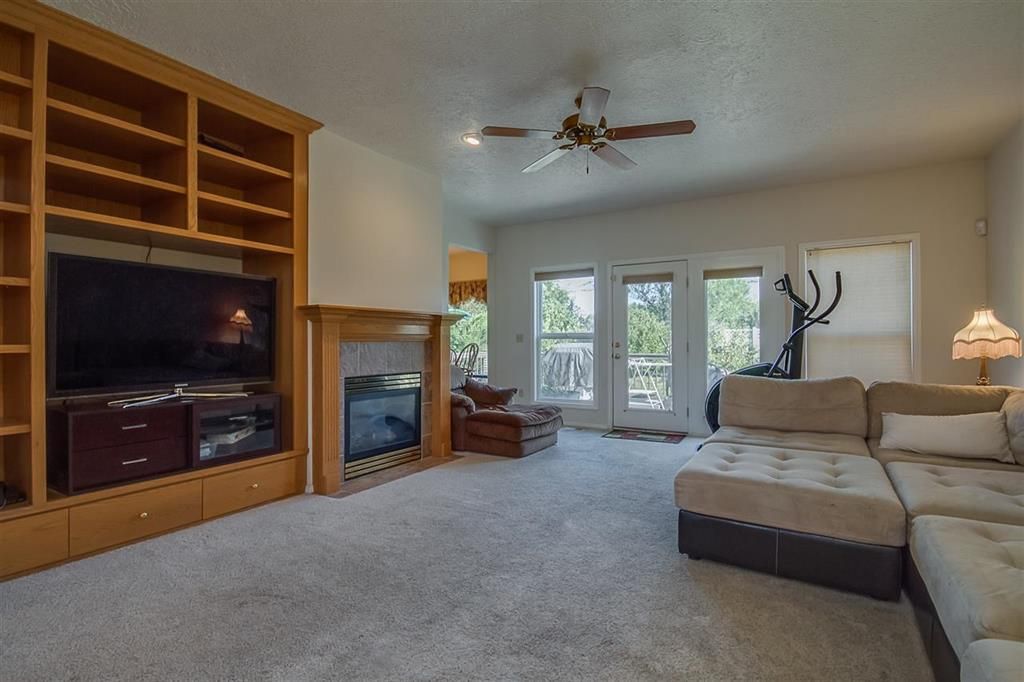 Here is my problem child room. The built ins are kind of asymmetrical and off to start out with. If we keep that wall then I think making it all one color should make it more uniform. But- if you look past the fireplace you see the dining nook. On the other side of the fireplace wall is a second staircase going up, and then a staircase going down to the basement. I propose to move the basement staircase under the front staircase going up and remove the walls to open this room up to the kitchen. Maybe relocate the fireplace to the opposite wall. I am not sure if that is structurally possible or financially feasible, but that is my current dream. Otherwise we will have to work around a closed kitchen concept, which has benefits too.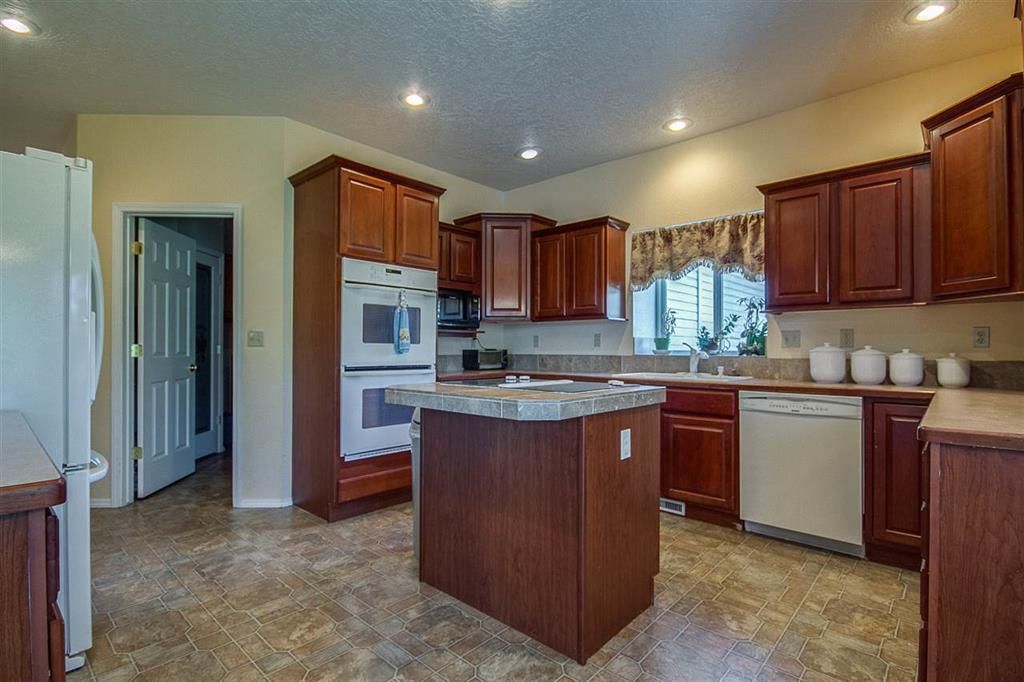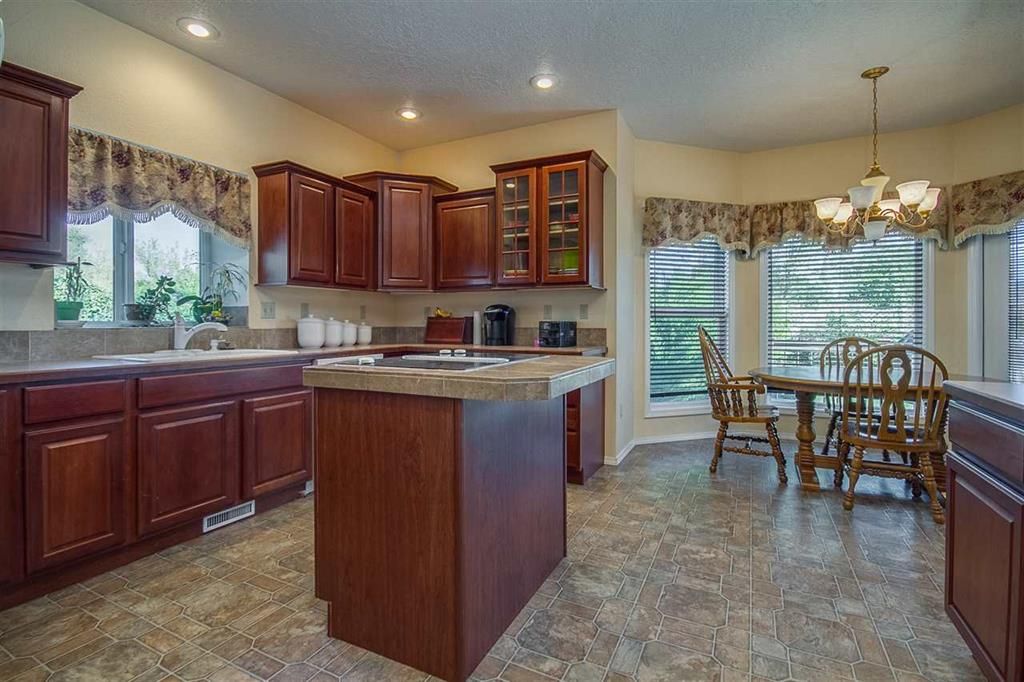 Small compared to our current kitchen and showing wear, we are planning to gut the whole thing and start over. This results in lots of pinning and daydreaming, but also some stress as I'm sure that my dream kitchen will take a lot of work and $$.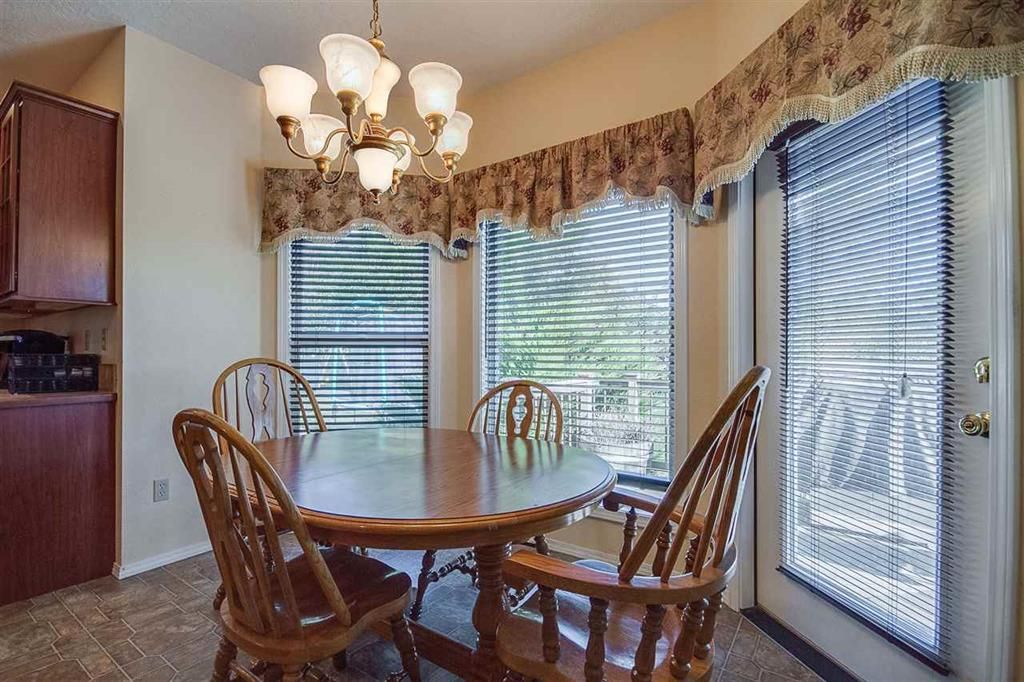 I'd like to do banquet seating but I'm not sure what to do about that door. We don't need it as there is another door going out to the deck very close.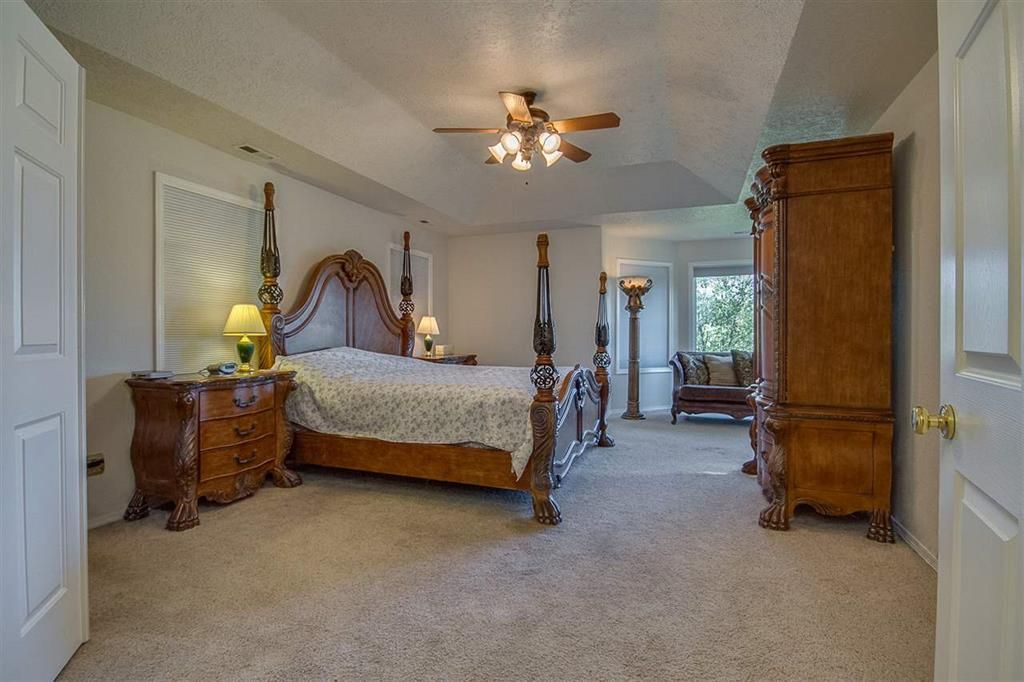 I have some ideas for this space. One of our favorite features isn't pictured in the ad- there is a door that goes upstairs to the finished attic space- kind of like a secret room just for us. Ben wants to turn it into a Starcraft lair, I had visions of a workout space and nail salon corner.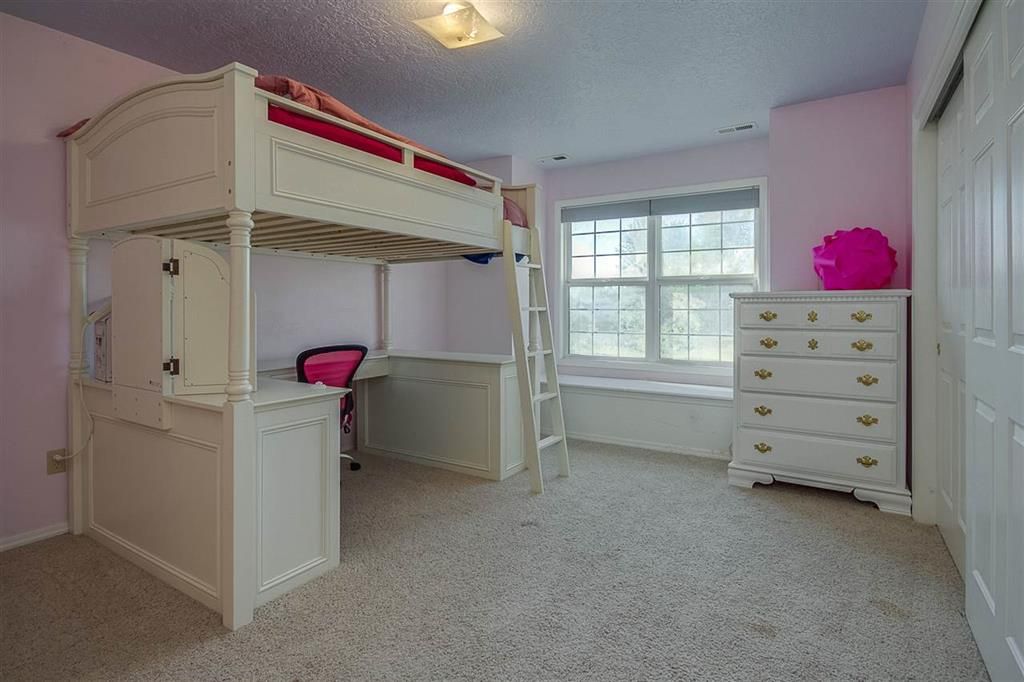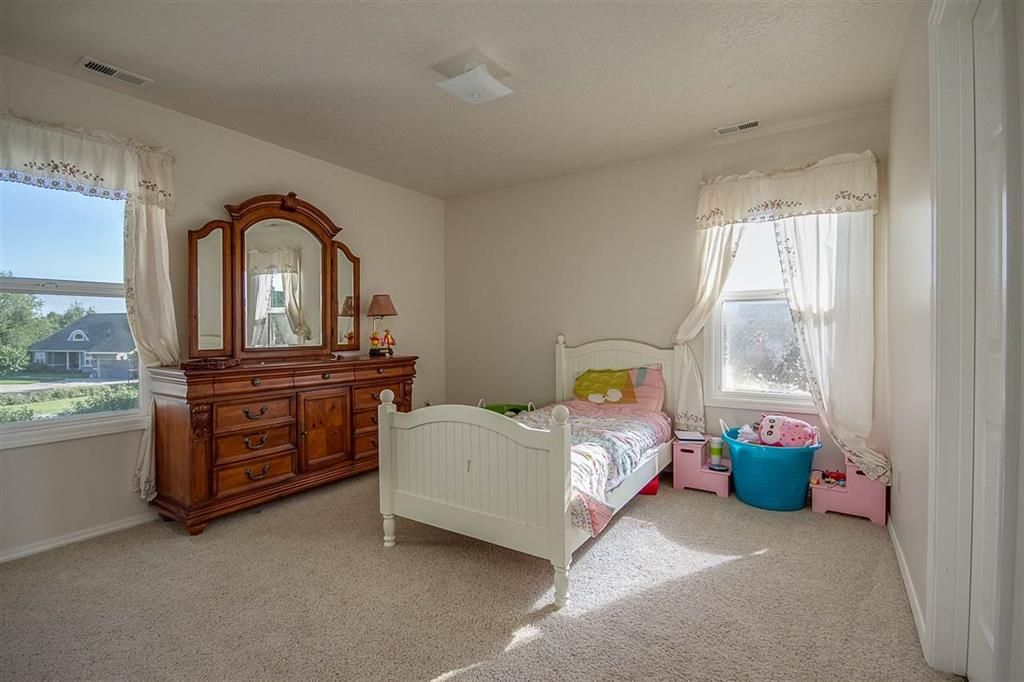 Like our current home, there are 5 bedrooms total if you include the closet-less guest room. They leave me a little 'meh' after our nice spacious rooms and walk-in closets here, but I'm hoping new trim, carpet, light fixtures will help. And some serious closet organization!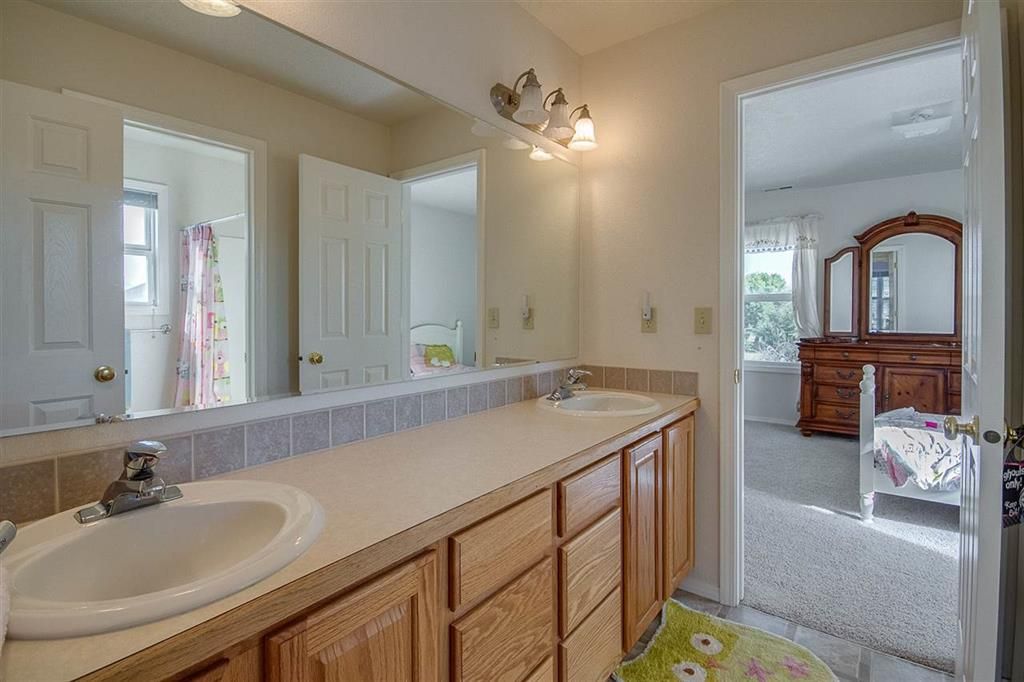 I am going to replace the vanity or just have a marble-esque quartzite counter put in, undermount sinks, go white with the vanity and crystal knobs, and playful accessories and paint.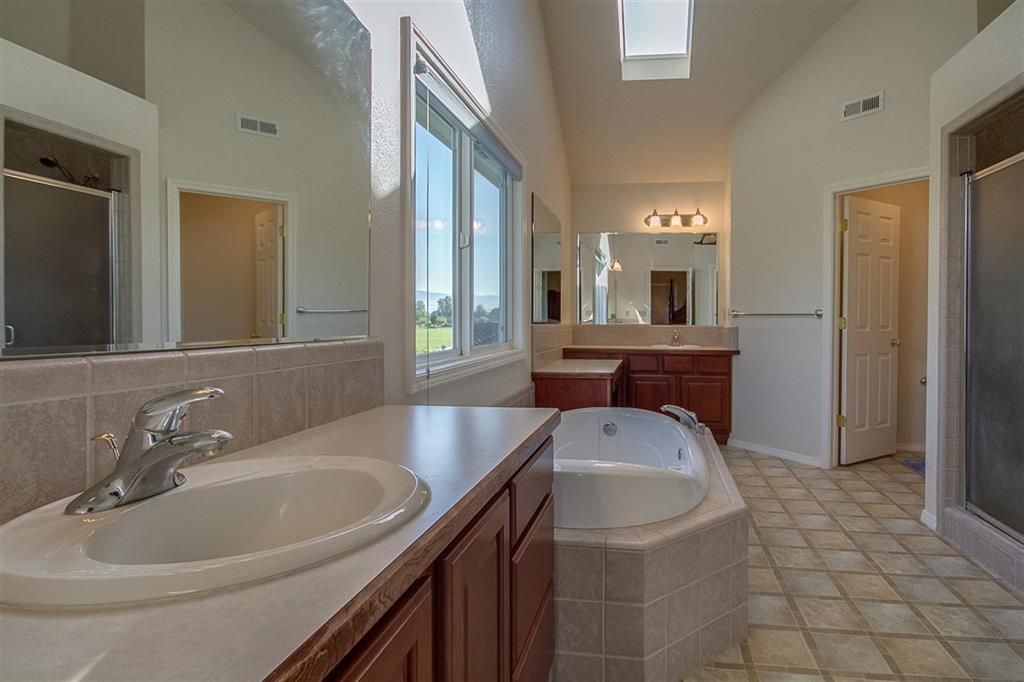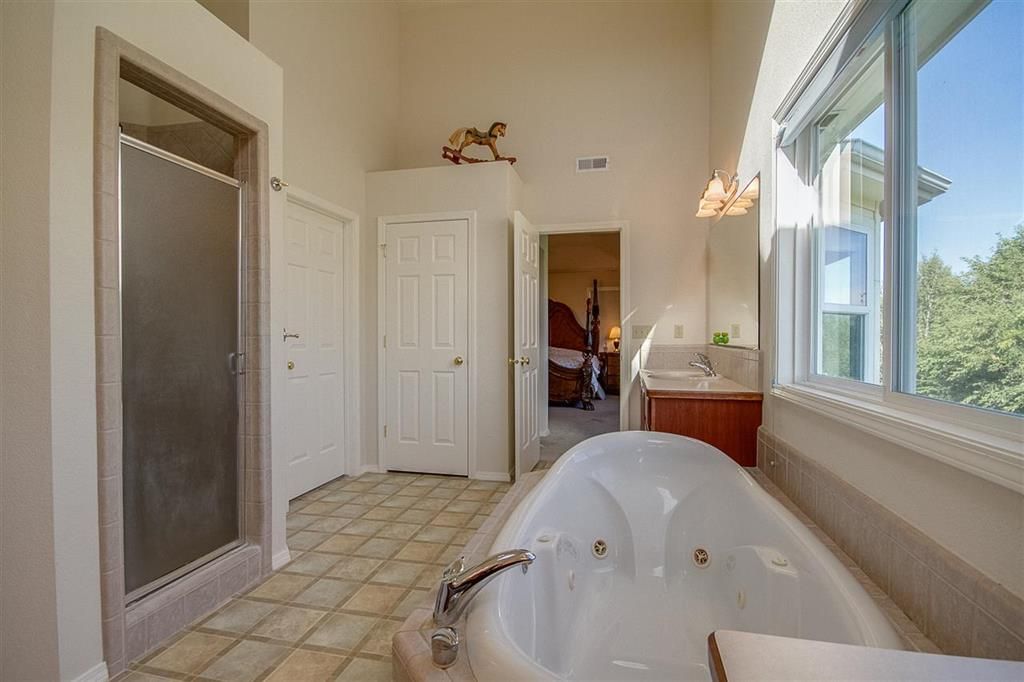 I love the tall ceilings and skylight. There are no rear neighbors, the house backs up to a pasture. The master is feeling a little uninspired, though. It is kind of a wonky layout. I am hoping doing a glass wall shower enclosure will open it up a bit and maybe a freestanding tub to reduce the footprint a little. Also, heated tile floors. And a hardwired towel warmer.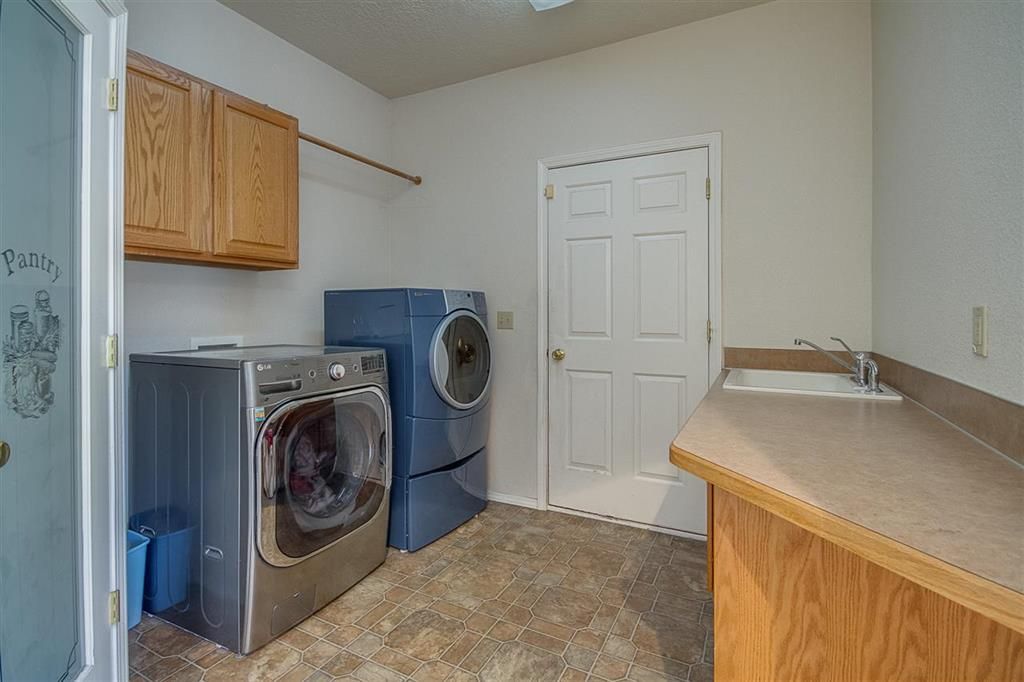 As a laundry room this would be fine, but the pantry is insufficient so we are moving the laundry room upstairs to the not-pictured craft/playroom. The 4th upstairs bedroom will become the playroom and there will be plenty of room to keep it a craft/laundry heaven for me. This room will have build ins on both sides- mudroom on one wall, pantry on the other.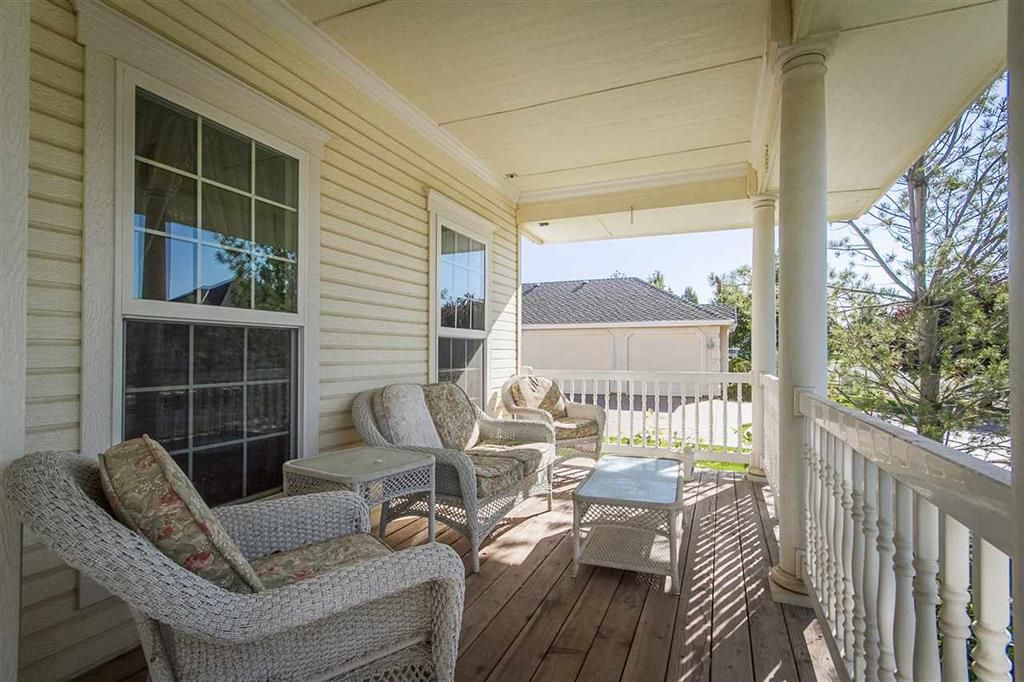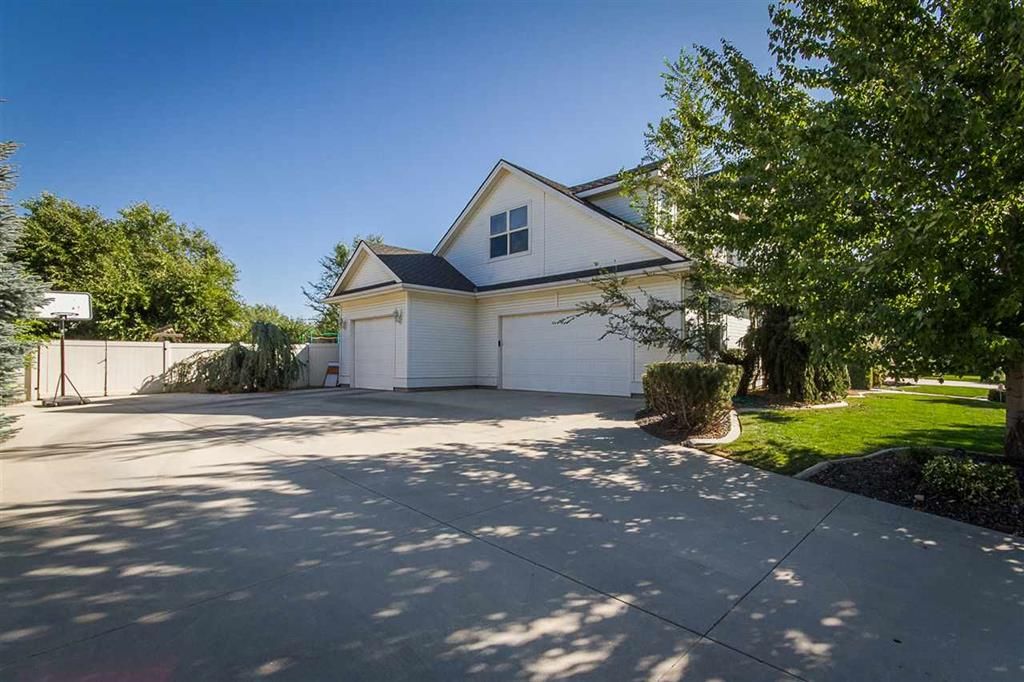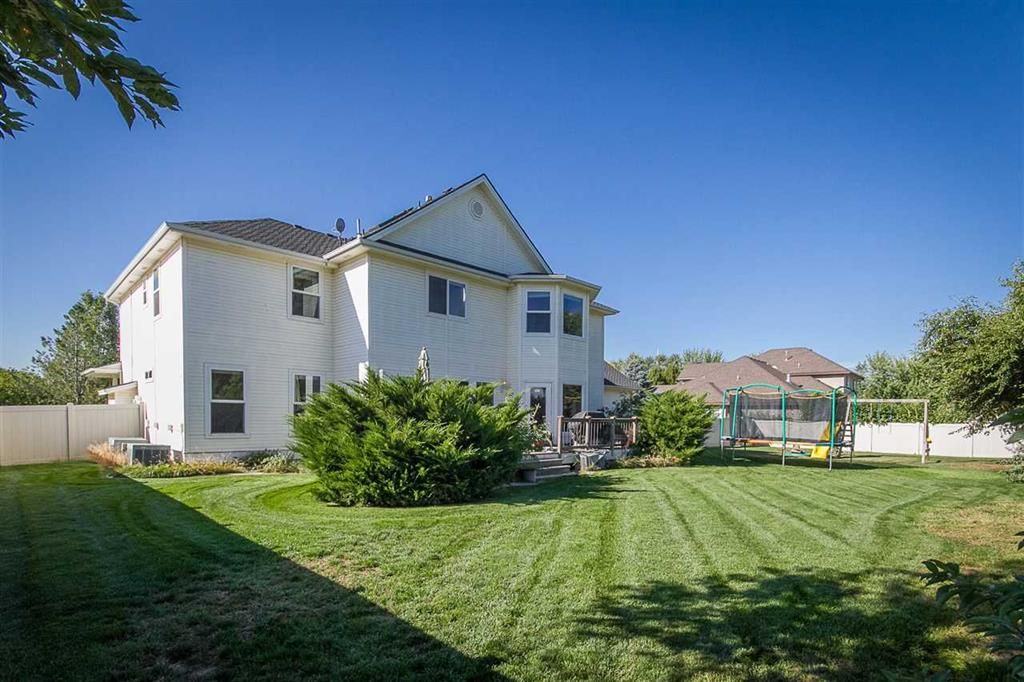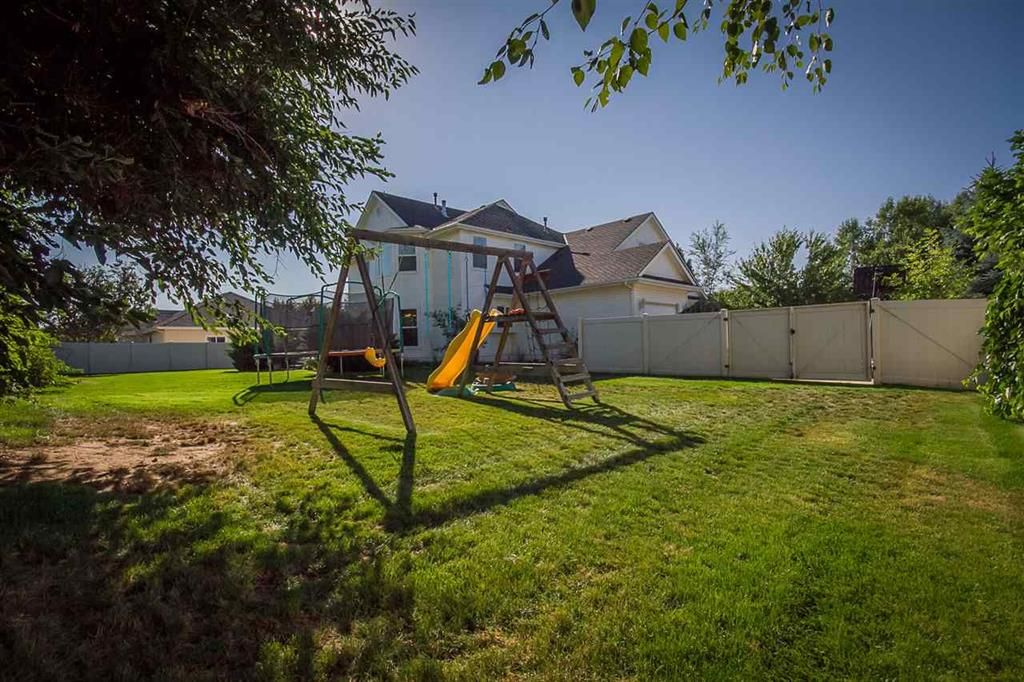 I really like the outdoor spaces. We can add a little shade and grass and the kids will have a great spot to run around. I can visualize sitting on a lawn chair in the garage while they practice pedaling around the driveway and sidewalk.
Sometimes I am excited, sometimes I am terrified. There is a LOT I want to do to this home. All new flooring, paint, and baseboards/trim throughout. Moving the laundry room upstairs to make way for a pantry/mudroom. Revamping the whole kitchen to make it feel larger and, if possible, more open. Finishing the not pictured, framed in, 1000 sf basement. Overhaul on the master bathroom and updates to the other 3 bathrooms. It will be difficult to stick to our budget and to balance renovating, running my business, and time with my three toddlers! Are we crazy? Or will it be wonderful to take a house that needs some love and make it into a beautiful, loved home?